Loaner Bikes for Repairs and Maintenance
We get it: sometimes you just can't be without your bike even for a single day. For many of us at the shop, bikes are our primary mode of transportation too.
In order to keep you moving while your bike is in the repair stand, we offer loaner bikes for any repairs over $100 (equivalent to our Basic Tune Up). We'll set you up with one of our famous green fendered Kona Dew hybrid bikes, a perfect companion for the city.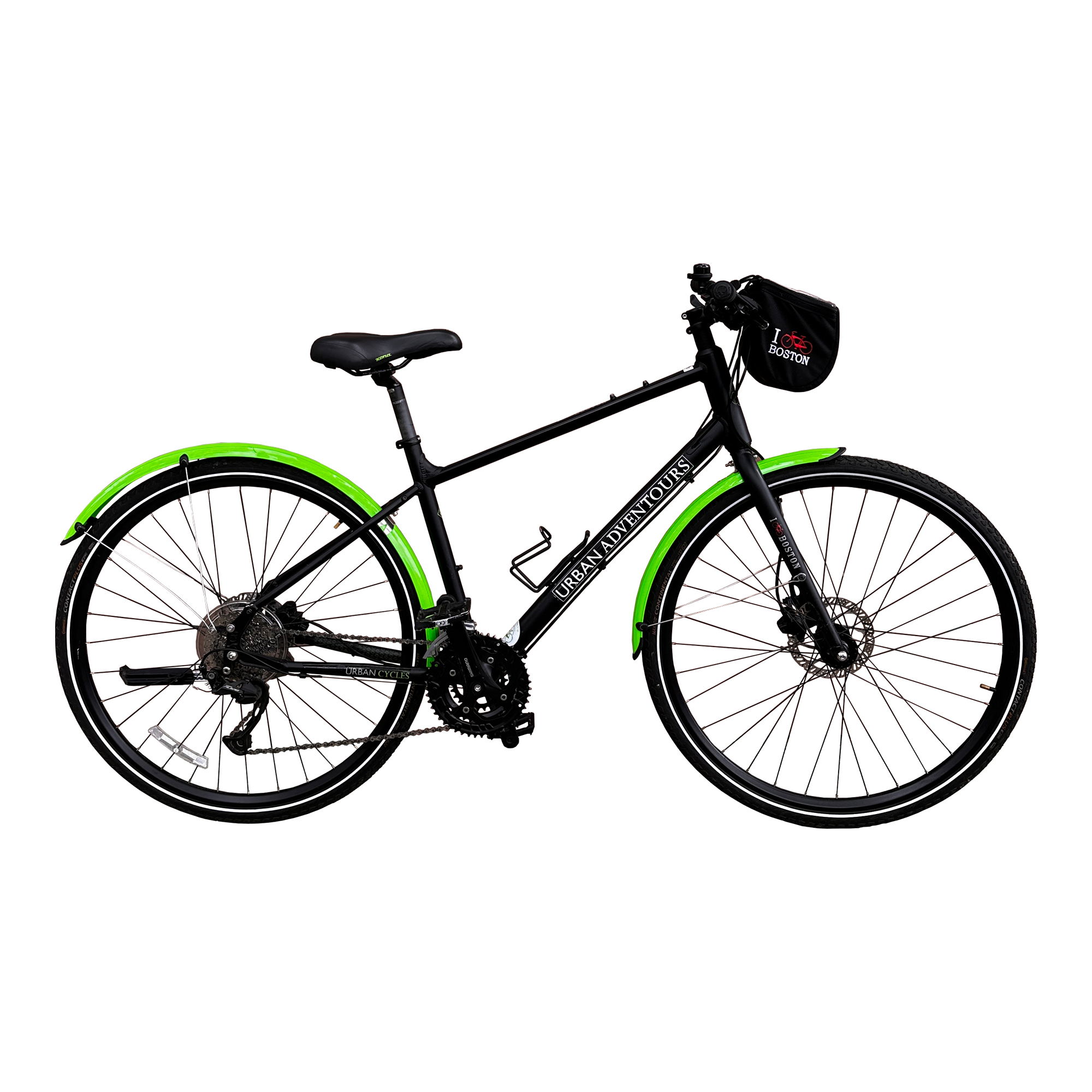 Need a rack for your panniers? No problem, we can supply one of those, too. 
Keep in mind, if you do not return the loaner within two days of the service being done on your bicycle, we will start charging you $45 per day. The loaner otherwise is complimentary until the service is complete.
If you know you're going to be in a hurry, feel free to give us a call at (617) 670-0637 before you come in, and we'll get a bike in your size ready for you!